One Month Free Salon Suite Rent
Salon Suites Belmont is offering one month of FREE rent with a 12-month Salon Suite Belmont suite contract! Salon Suites Belmont is thrilled we can offer our tenants this free month with a 1-year contract special. It feels good helping new businesses get established here at Salon Suites Belmont!
Salon Suites Belmont rent includes all utilities, WIFI, lobby provisions, common area cleaning, 24/7 Electronic Security including video recording, and onsite maintenance. Read more about our amenities here!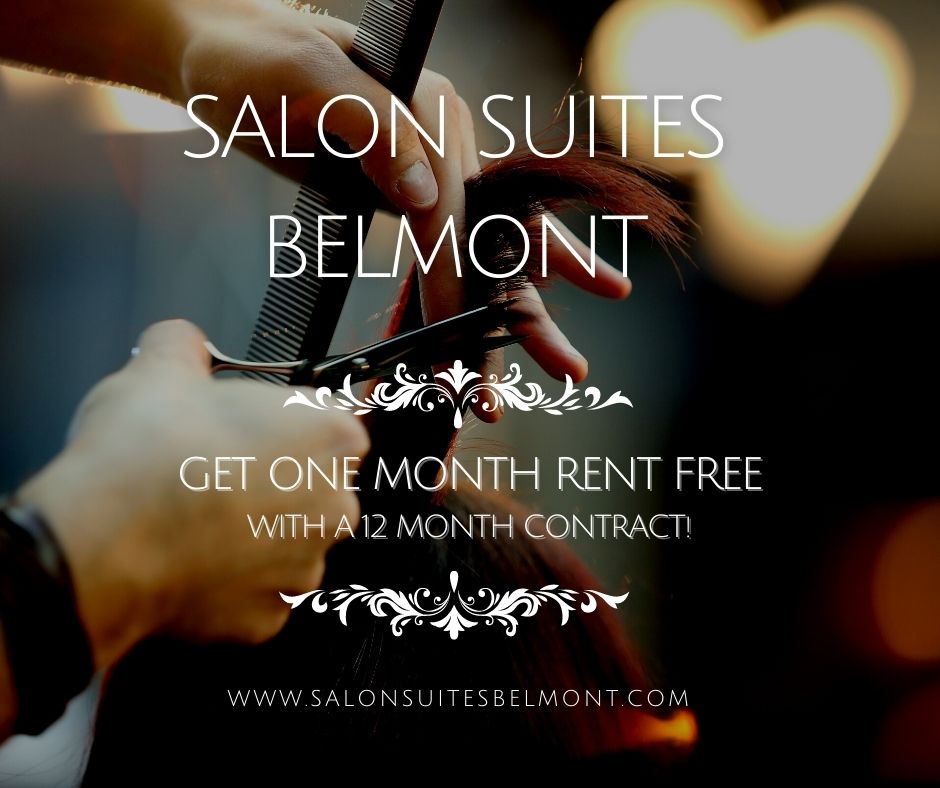 Salon Suites Belmont offers stunning salon suites for rent in a relaxing and bright atmosphere, and we'd like to invite you to visit and look around! (We value confidentiality and will not share your inquiry with any outside party.)
How to reach us at Salon Suite Belmont:
Call or text (857) 678-0987
email us here to schedule a private tour
Stop by Monday 5:30pm – 7:30pm for an open house