Are you looking for a way to get started at Salon Suites Belmont? Salon Suites Belmont now has a small suite introductory offer!
Salon Suites Belmont is now offering an introductory special for the small suites (102-105sq feet) for $250/wk! What a fantastic way to get started.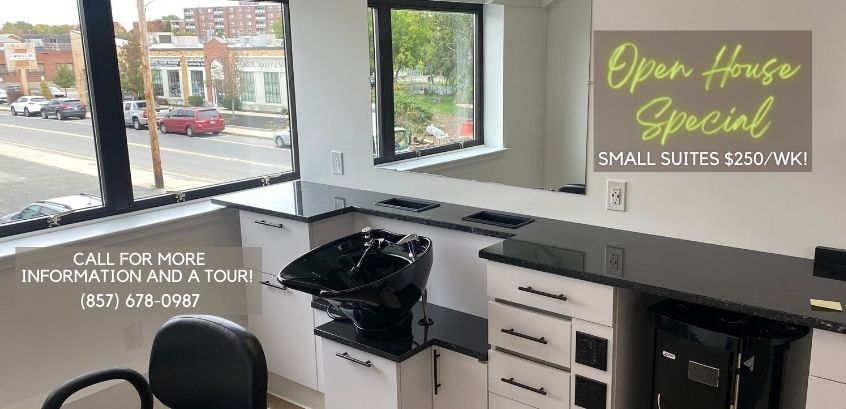 Salon Suites Belmont includes all utilities, WIFI, lobby provisions, common area cleaning, 24/7 Electronic Security including video recording, and onsite maintenance. We also offer a website/booking app/lead generation service – all you have to do is sign up! Now, we've made it even more enticing by slashing your overhead to $250/week on the small suites! What an exciting opportunity.
We value confidentiality and will not share your inquiry with any outside party. Professionals call/text (857) 678-0987 or email us here to schedule a private tour of Salon Suites Belmont.