Introducing a Website, Booking App, and Lead Generation Offer. Great NEWS! Salon Suites Belmont has partnered with Suites On Demand! Suites On Demand is another FREE perk for all tenants at Salon Suites Belmont!
Suites On Demand allow stylists to create an easy drag-and-drop individual website, booking app, and lead generation source. Sign-up is free and a benefit all Salon Suites Belmont tenants can take advantage of.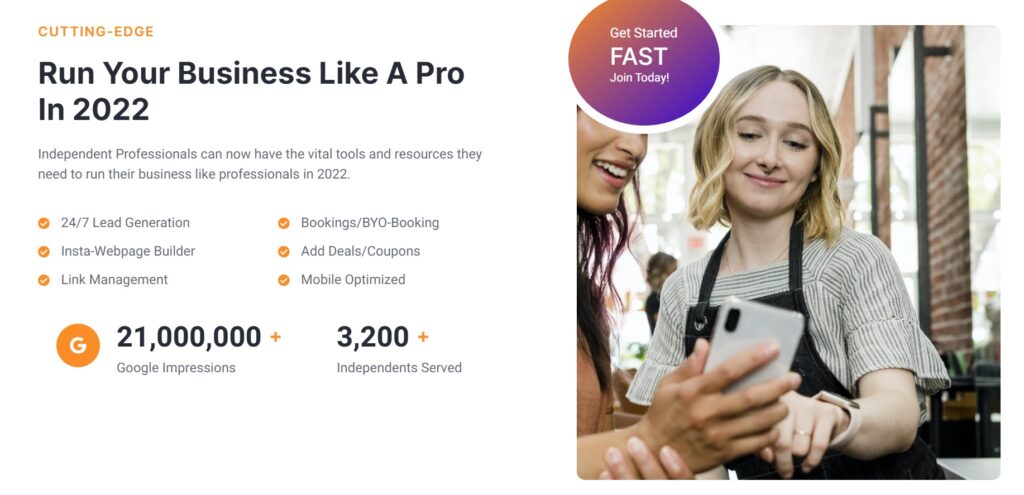 Suites On Demand offers many great benefits:
#1 Website: Suites On Demand will set up an Insta-WebPage for you.
#2 Booking App: included in your webpage is a booking page for you and your clients. You can see a sample on their website.
#3 Lead generation: List your business and services offered on their website allowing potential clients to get your information and generate leads through google searches.
#4 Link management: this is a little more complex, but it allows you to style the link to your webpage. Rather than "visit my website at www.(your company name URL)".
These services are FREE and are included with your Salon Suites Belmont lease! 
We hope you use them and enjoy the benefits.
Sign Up! You can access your Suites On Demand benefits.
Even if you already have a website or booking app, we suggest you list your business. Although we do not list our tenants' businesses on our website, this is an excellent opportunity for your business' exposure. In addition, we will provide a link on our Salon Suites Belmont website for people looking for stylist services to find your business through BeautyProsNearMe. When we receive inquiries for stylist services, we refer people to https://beautyprosnearme.com. That's where they can find your business!
Salon Suites Belmont includes all utilities, WIFI, lobby provisions, common area cleaning, 24/7 Electronic Security including video recording, and onsite maintenance.
We value confidentiality and will not share your inquiry with any outside party. Professionals call/text (857) 678-0987 or email us here to schedule a private tour of Salon Suites Belmont.