Salon suite rental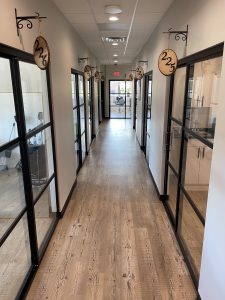 Salon Suites Belmont offers many workplace benefits for those professional hairstylists, nail technicians, estheticians, and other cosmetology specialists looking for an independent salon suite to rent. For example, are you determined to keep 100% of their profits? Own your salon business? Escape salon politics and drama? A salon suite rental may be the answer. In addition, a salon suite model removes all the startup overhead entrepreneurs face when starting their businesses. The path to creative and financial freedom starts here; learn more about suite rental.
A salon designed for hairstylists
Most importantly, Salon Suites Belmont is a salon built for hairstylists. For example, Salon Suites Belmont salon suites are private suites ranging from 100-184 sq. ft. In addition, you will find a fully enclosed, personal, and locking suite. Each salon suites' deliberate design features a functional and sensible layout. Thoughtful installations allow all fixtures on one wall; therefore, the opposite wall hosts an end-to-end countertop. Classic yet flexible decor incorporates a sliding black-framed door and laminate wood-tone floors. Premium suites are available, featuring large windows and an abundance of natural light. In short, a thoughtful salon design specifically for hairstylists. We've thought of everything to make it easy for you to rent a suite from Salon Suites Belmont.
The common area? Clean, professional, perfectly calm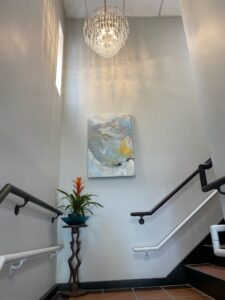 Certainly, the common area matters. Especially presenting professionalism and client comfort. So, we've made sure the common areas (laundry room, kitchenette, and lobby) are clean and attractive. In addition, Salon Suites Belmont provides many other suite rental amenities including utilities, WIFI, and security. However, seeing the space and its possibilities with a private tour is the only way to experience them. So, in short, we welcome you to schedule a tour today.
You know what they say… location, location, location
Salon Suites Belmont offers salon space to rent at 2 Brighton Street on the Belmont/Cambridge town line in Belmont, Massachusetts. It is conveniently located one block from the Minuteman Commuter Bikeway, a 10-minute drive to Boston, and 2 miles from Alewife station.